Advertise on our platform!
Why LaunchBar is #1?
Free listing & rating of projects.
No moderation.
Management of listings & projects from your desk.
Supported chains: Binance Smart Chain, Ethereum, Polygon, Arbitrum, Avalanche, Fantom, Optimism, Celo, Aurora, Cronos, Solana...
Great deals, low prices.
Satisfied customers, growing reputation & community.
Promoted Coins Section!
1 day promotion 2 LZC ($8)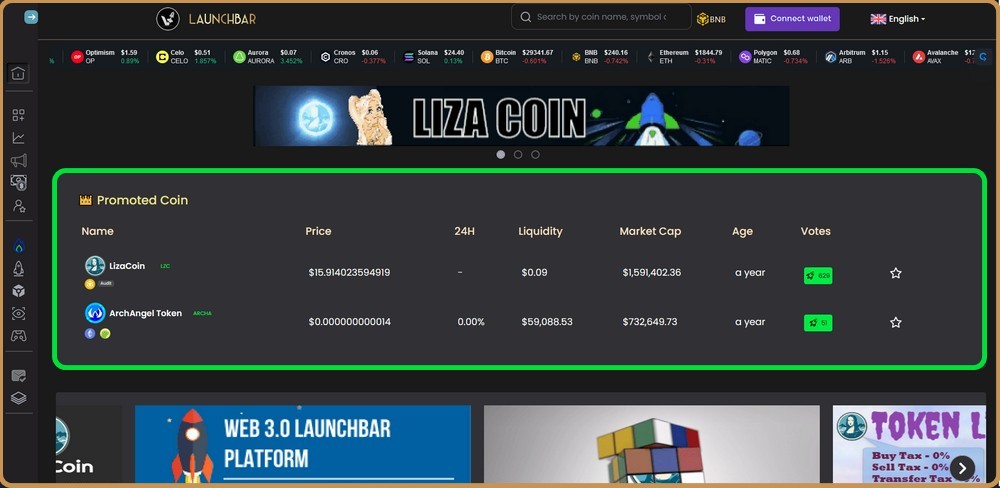 Wide Header Banner (1022x115px)
1 day promotion 2 LZC ($8)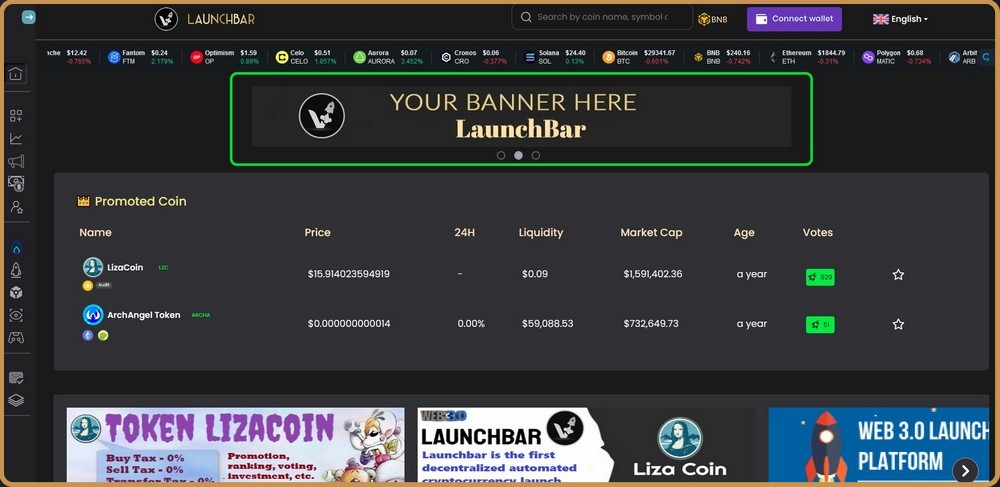 Rotating Banner (600x240px)
1 day promotion 2 LZC ($8)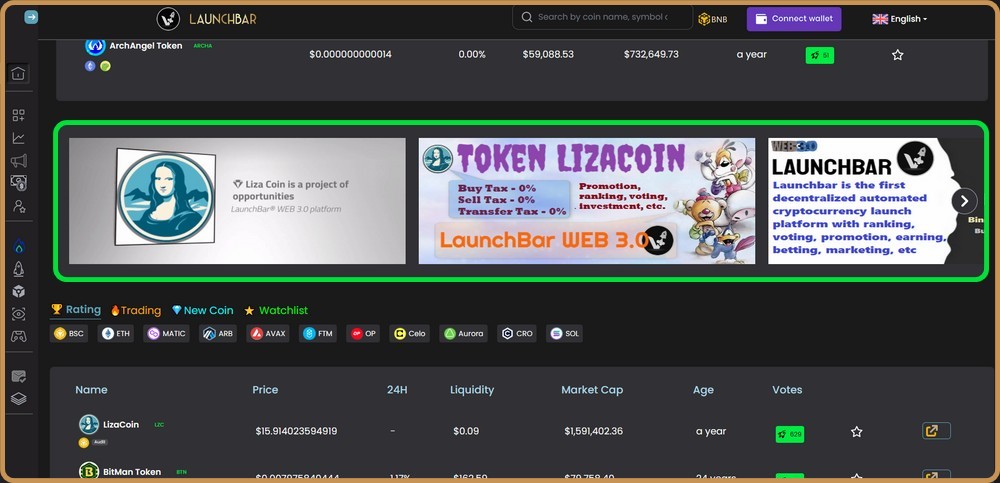 VOTE acquired!
Our only platform allows users to purchase purchased VOTEs and use them to vote, thereby promoting their favorite coins in the rankings.

Each user can buy 1000 VOTE, per month. You can buy VOTE in your personal cabinet for our $LZC tokens.

Thanks to our strategic solutions, every promoter, Influencer, advertiser, coin or project owner can increase the number of votes, increase the rating and use this feature to earn money by offering intermediary services.
Prices are listed here: LaunchBar Services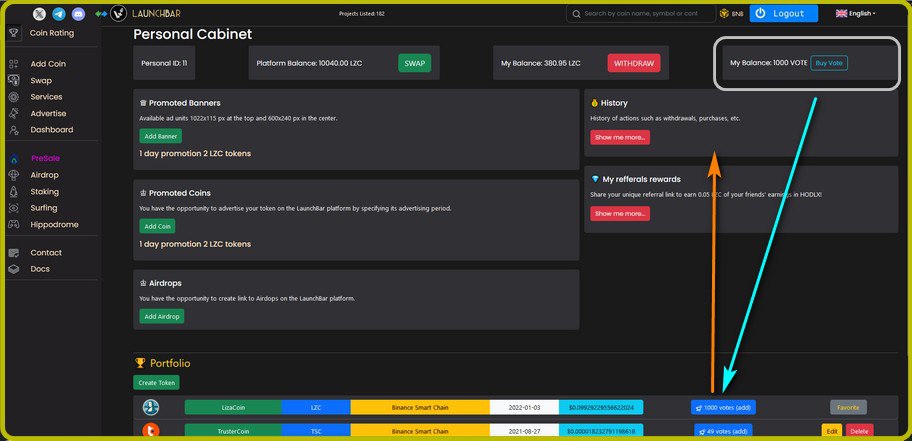 There is no moderation on our only website in the world, and all advertising materials do not require verification, that is, there is no loss of time and waiting.

The prices for advertising services on the platform are affordable and lower than those of our competitors.
Additional banner advertising!
1 day promotion 1 LZC ($4)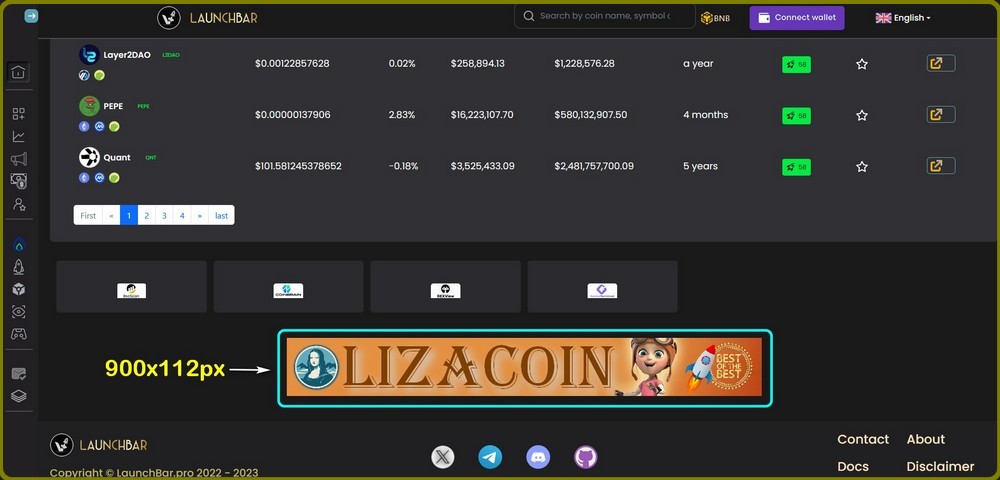 1 day promotion 1 LZC ($4)
Infarmation site of CashPay project - tcpcoins.net
>> Banner size by agreement <<
For any questions, or to get your coin promoted, feel free to hit us up: team@launchbar.pro or to Telegram @TCachPay